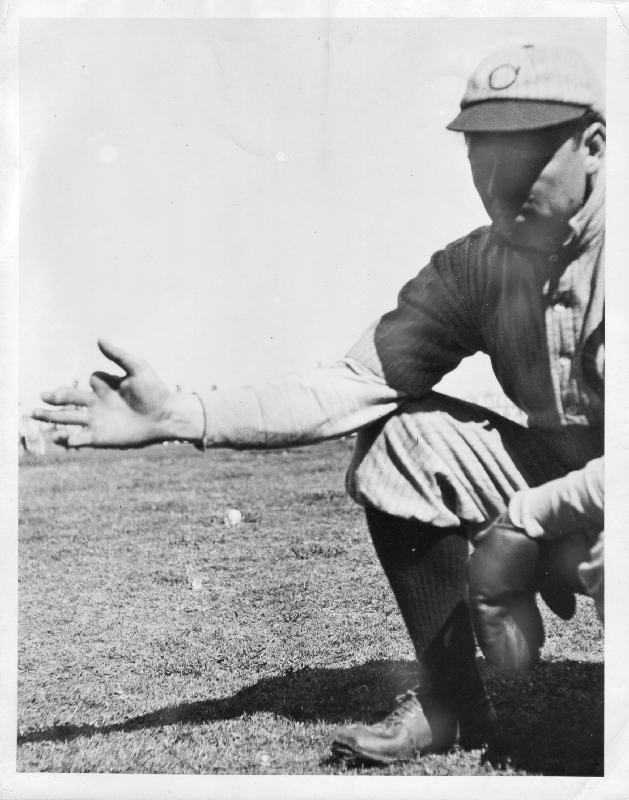 Who We Are
By sharing in the spirit of the life Mordecai Brown lived, the Mordecai Brown Legacy Foundation champions character focused sporting experiences promoting individual achievement and team cooperation. We recognize that by creating such opportunities, we are ensuring an influence in the development of superior players and steadfast citizens for the future.
Through baseball-related athletic, educational, and service initiatives, the Mordecai Brown Legacy Foundation seeks to inspire players, individuals, and communities to see past their limitations and achieve lasting success. Mordecai's own story of overcoming adversity serves as an example of dreaming boldly, believing infinitely, and succeeding without limits.
The Dream – Believe – Succeed life message of Mordecai Brown teaches self-reliance and team unity. It also guides the organization named for Brown toward promoting positive life lessons within the game of baseball and other sporting activities.
Mordecai once said, "Baseball teaches a cooperative effort, the necessity of a player to become part of the whole of the machinery, doing the work planned for him not for personal glory, but for the good of the team as a whole. It teaches to do a particular work as well as the individual can and spurs them to help the team to victory with no reward saving the consciousness of having helped."
---
Mission and Purpose
The mission of the Mordecai Brown Legacy Foundation is to perpetuate the ideals and life values of Mordecai "Three Finger" Brown. We do this by seeking to meet service needs within baseball and sporting activities by finding long-term solutions for preserving baseball and sports history, celebrating the game, and sharing the dreams of personal accomplishments.
The purpose of the Mordecai Brown Legacy Foundation is to be a national and international model for community engagement, generating volunteer opportunities and financial contributions to insure preservation and perpetuation of "Our Grand Old Game."
Baseball is a community and a culture, on the amateur level as well as the professional. The game is where people can build bonds of friendship while striving for individual and team goals. On the field many will develop life values. The Mordecai Brown Legacy Foundation (MBLF) seeks to incorporate Brown's message into a support network for players, fans, and communities.
MBLF embodies the words spoken by Mordecai Brown to an audience of young ballplayers: "I would like to meet every one of you personally if such a thing were possible. But as it isn't possible, I want you to believe right now that Mordecai Brown's hand is reaching out to you in the distance and wishing you - good luck boys, good luck."