---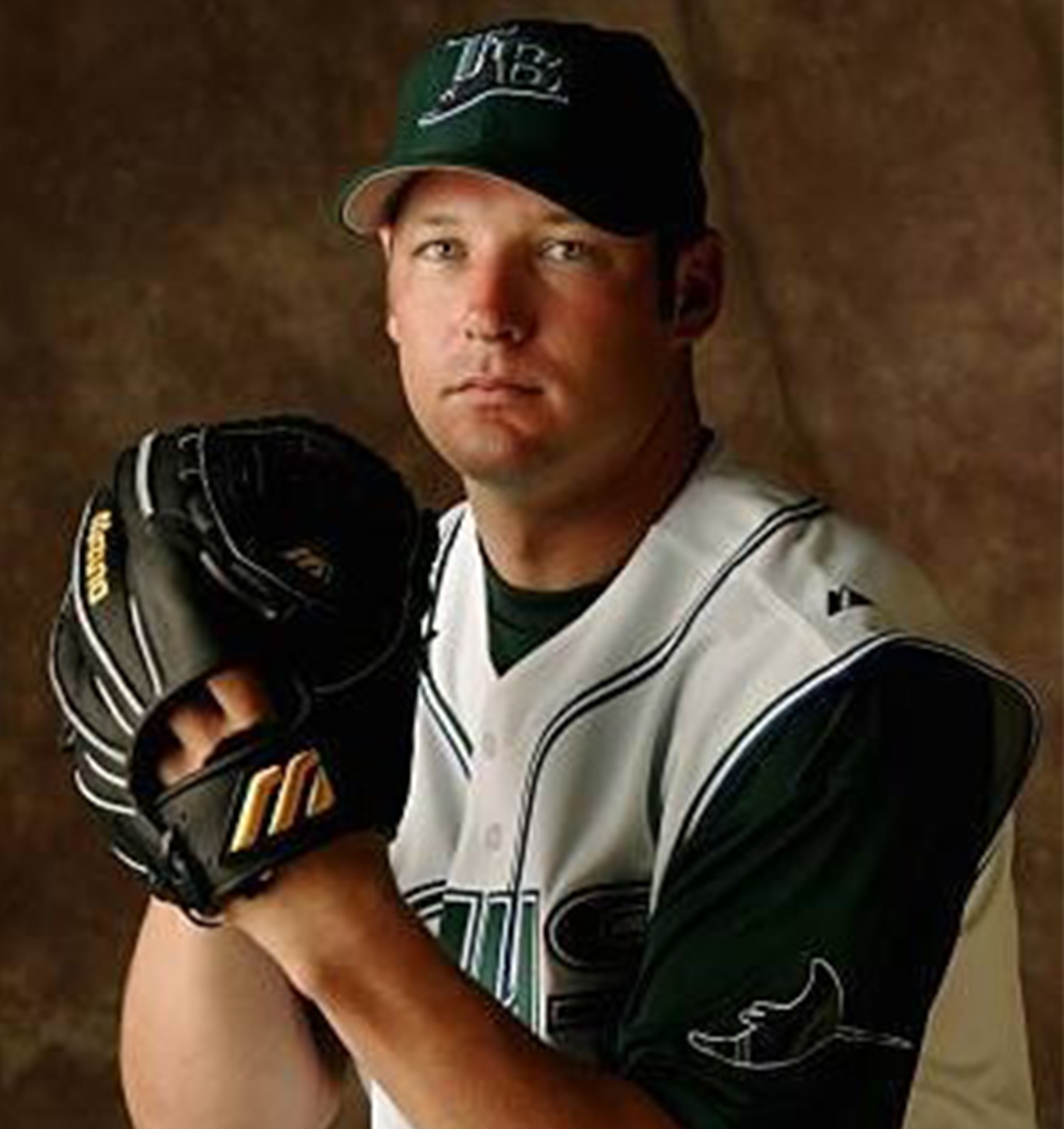 ---
The Chicago Cubs selected John Webb in the 1999 Major League Baseball draft. Webb pitched five seasons in the Cubs organization before signing with the Tampa Bay Devil Rays in 2004. In his Major League debut in with the Devil Rays, John pitched against the soon to be 2004 World Series Champions, Boston Red Sox. In an inning and a third, he gave up zero runs on two hits while striking out two.
During his professional career, Webb spent parts of two seasons in the Major Leagues (2004 and 2005), four in Triple-A, and two in Double-A. His minor league record includes a 4.12 ERA, 939 innings pitched, 668 strikeouts, and 332 walks.
For nine seasons Webb played MLB affiliated baseball with the Cubs, Devil Rays and Cardinals organizations. John also pitched for the Pensacola (FL) Pelicans of the American Association of Independent Professional Baseball.
In 2002 John began the John Webb Foundation. The foundation raises funds through benefit golf tournaments and memorabilia auctions, for new TV sets, X-boxes, Play Stations, games and crafts at Pensacola's Sacred Heart Children's Hospital. The purpose is to make life a little better, if only for a short time for other young cancer patients.
John founded First Pitch Academy during 2013 in Phoenix, Arizona. First Pitch, a non-profit youth sports organization, provides the fundamentals of baseball, physically and mentally, to all experience levels, from Little League to professional www.1stpitch.org . John Webb is also a baseball consultant for Arizona Sports Medicine Center.
---
---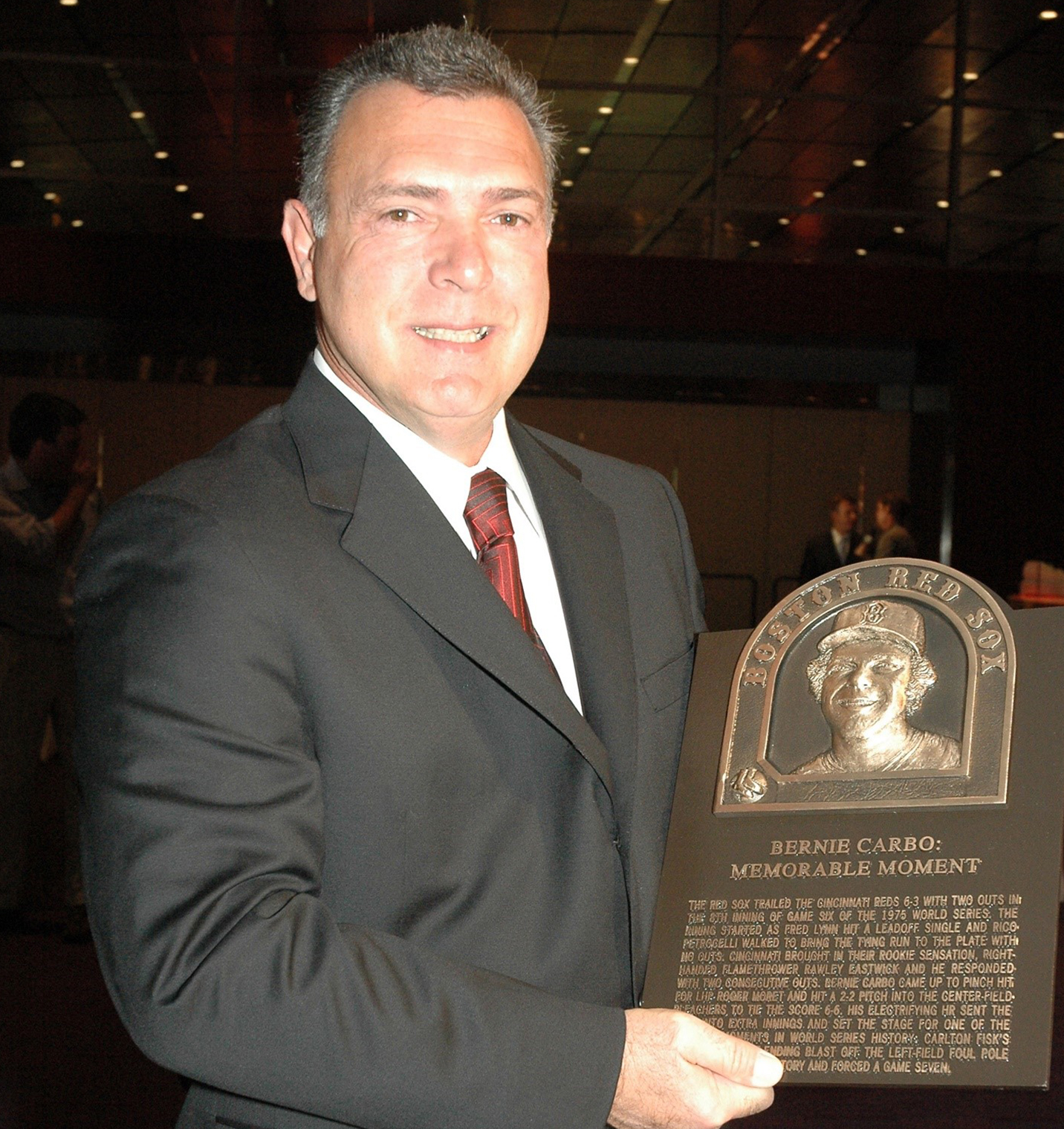 Bernie Carbo was selected by the Cincinnati Reds in the first round of the 1965 amateur draft. Bernie hit .359 with twenty-one home runs for the Indianapolis Indians in 1969 and was named American Association Most Valuable Player.
He became Cincinnati's regular leftfielder in 1970 and hit .310 with twenty-one homers. That same season he was named The Sporting News Rookie of the Year, plus finished second as the National League Rookie of the Year.
Bernie played for the St. Louis Cardinals in 1972 and was traded to the Boston Red Sox for the 1974 season. With Boston Carbo clubbed twelve homers in 1974 and fifteen in 1975 as a fourth outfielder and designated hitter.
Bernie Carbo went with the Red Sox to the World Series for 1975, facing his old team the Cincinnati Reds. During the Series, Carbo went 3-for-7 with a pair of pinch homers. The biggest of which was a three-run trip around the bases in Game 6, to tie the game and send it into extra innings.
During his twelve year career in the Majors, Bernie also played for the Milwaukee Brewers, Cleveland Indians, and Pittsburgh Pirates, as well as Detroit Tigers farm system. In 2004, Bernie was inducted to the Boston Red Sox Hall of Fame. In 2012 Carbo was named to the 100 Year All-Fenway Park Team which consists of the top 40 Red Sox Players of all time.
Following retirement from the pros, Bernie played for the Winter Haven Super Sox of the Senior Professional Baseball Association and managed the independent Pensacola Pelicans of the American Association. Today Bernie heads Diamond Club Ministry, lectures abroad, and conducts the annual Bernie Carbo Baseball Fantasy Camp. http://www.berniecarbo.com/
---
---
---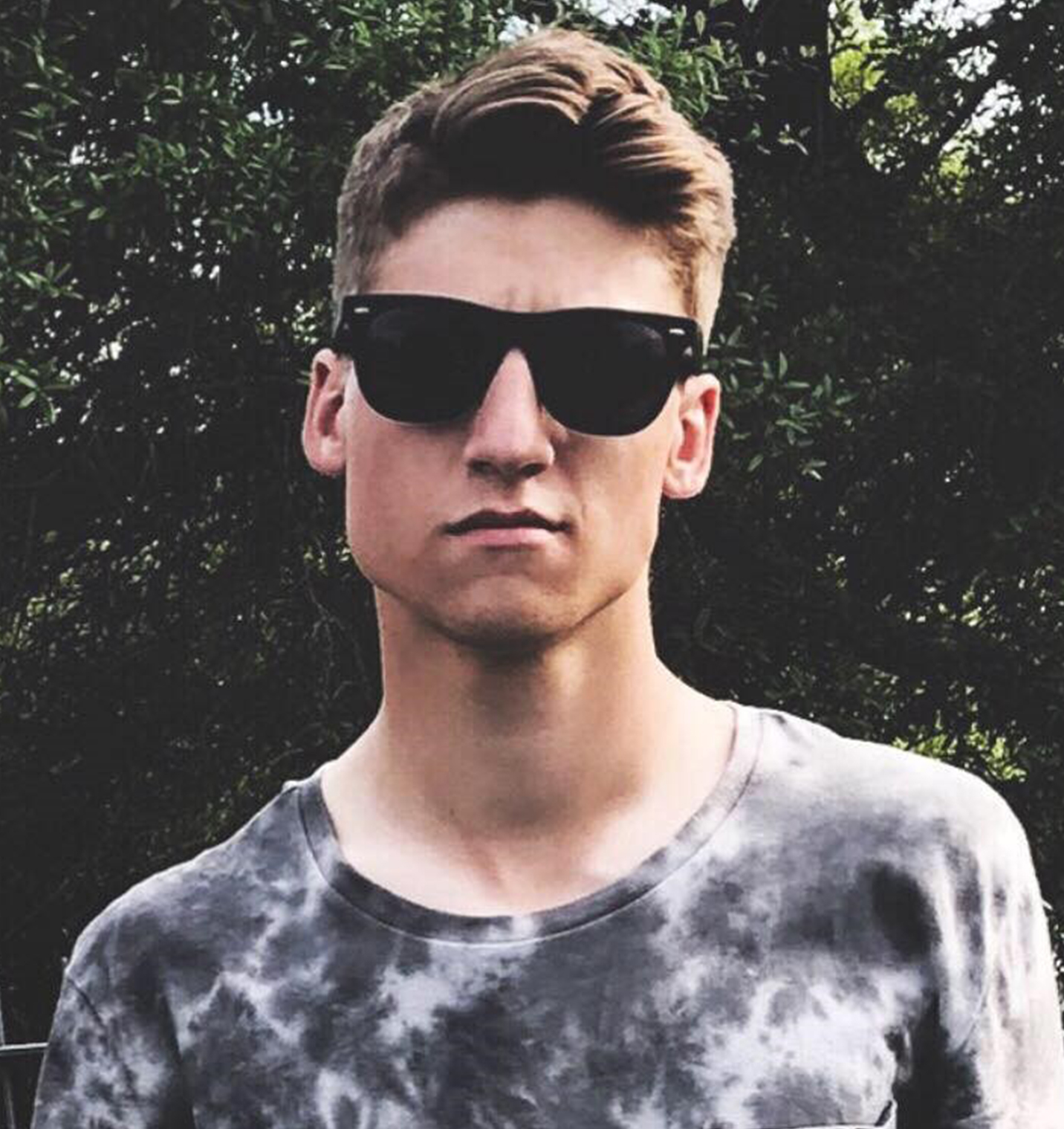 ---
Aaron Brown is a member of the Mordecai Brown family. He is a published author and multi-media designer. Aaron's first artistic accomplishment came with his interpretation of "The Jackalope" in the independent film Legend Seekers.
Aaron is an accomplished web-based media producer, networking multiple communication platforms for maximum connectivity and distribution.
---
---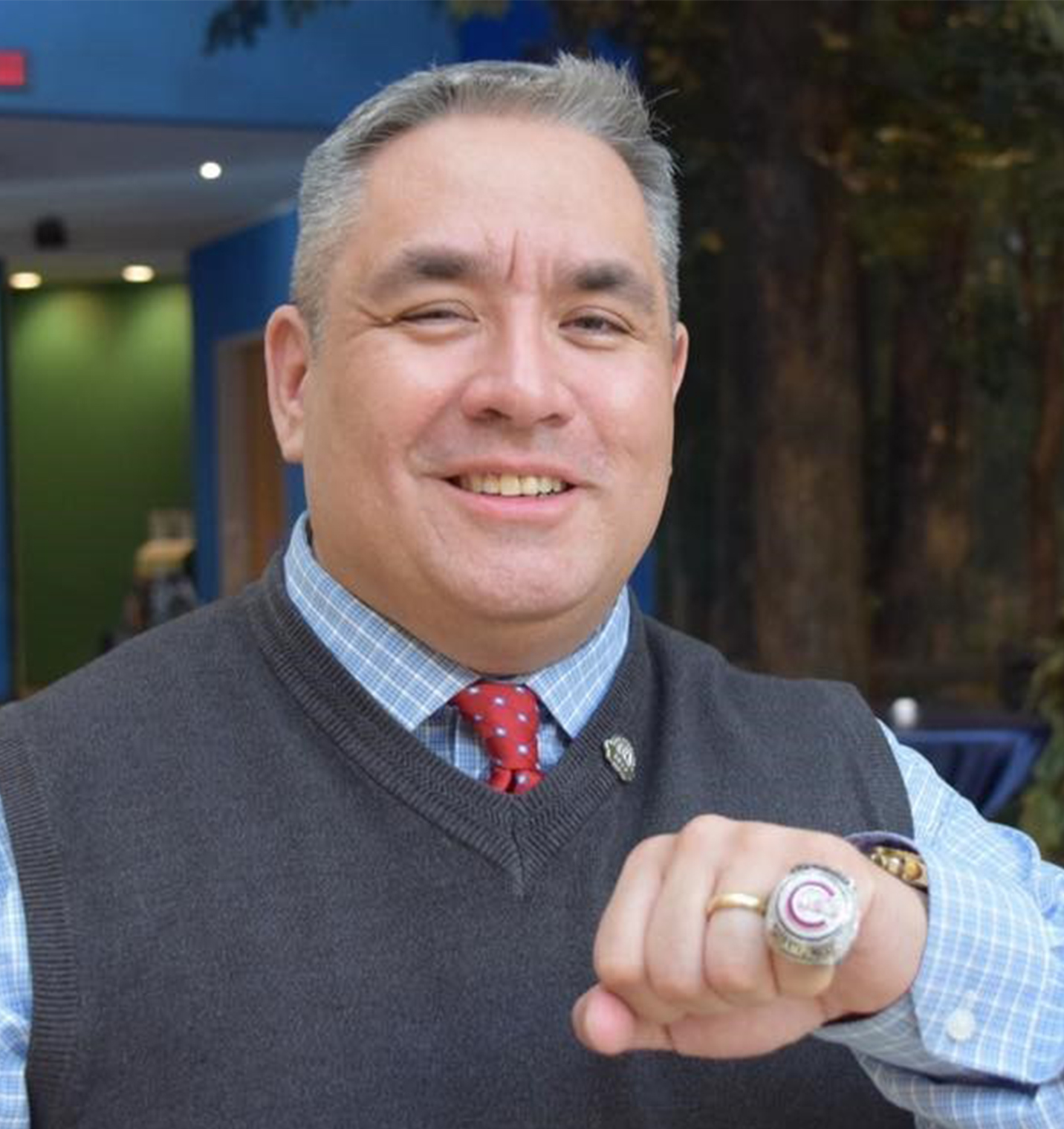 ---
---
Brian Bernardoni is a Chicago resident and life-long Chicago Cub fan. Brian is the co-founder of the "Way Out of Left Field Society", which coordinated efforts to place a historic marker at the location of the West Side Grounds, where the Chicago Cubs played from 1885 -1915.
Bernardoni is a member of the Emil Verban Society, the Emil Rothe Chapter of SABR, the Ballparks Committee and the Old Timer's Baseball Association of Chicago of which he was the 2008 "Old Timer of the Year". He has been a "Cubs Care" Wrigley Field tour guide for nearly two decades and has an extensive background in baseball research with an emphasis in ballparks has been cited in multiple historical volumes.
Brian is a member of the Illinois Association of Realtors and is the Senior Director of Governmental Affairs and Public Policy serving the Chicago Association of Realtors. He has also served as the National Chairperson of the National Association of Realtors Governmental Affairs.
As a former print and radio reporter and a prolific public speaker, Bernardoni frequently is sought out to speak to governmental, political, academic and not-for-profit organizations throughout Illinois. As a prolific fundraiser since 2003, he has raised over $1 million non-profit and public action.
Brian is a graduate of Chicago's first FBI Citizens Academy, and has served on the Executive Committee for the Eisenberg Boys and Girls Club, the National Advisory Committee for Prevent Child Abuse, and the Board of the Illinois Medical District Guest House.
---
---
---
---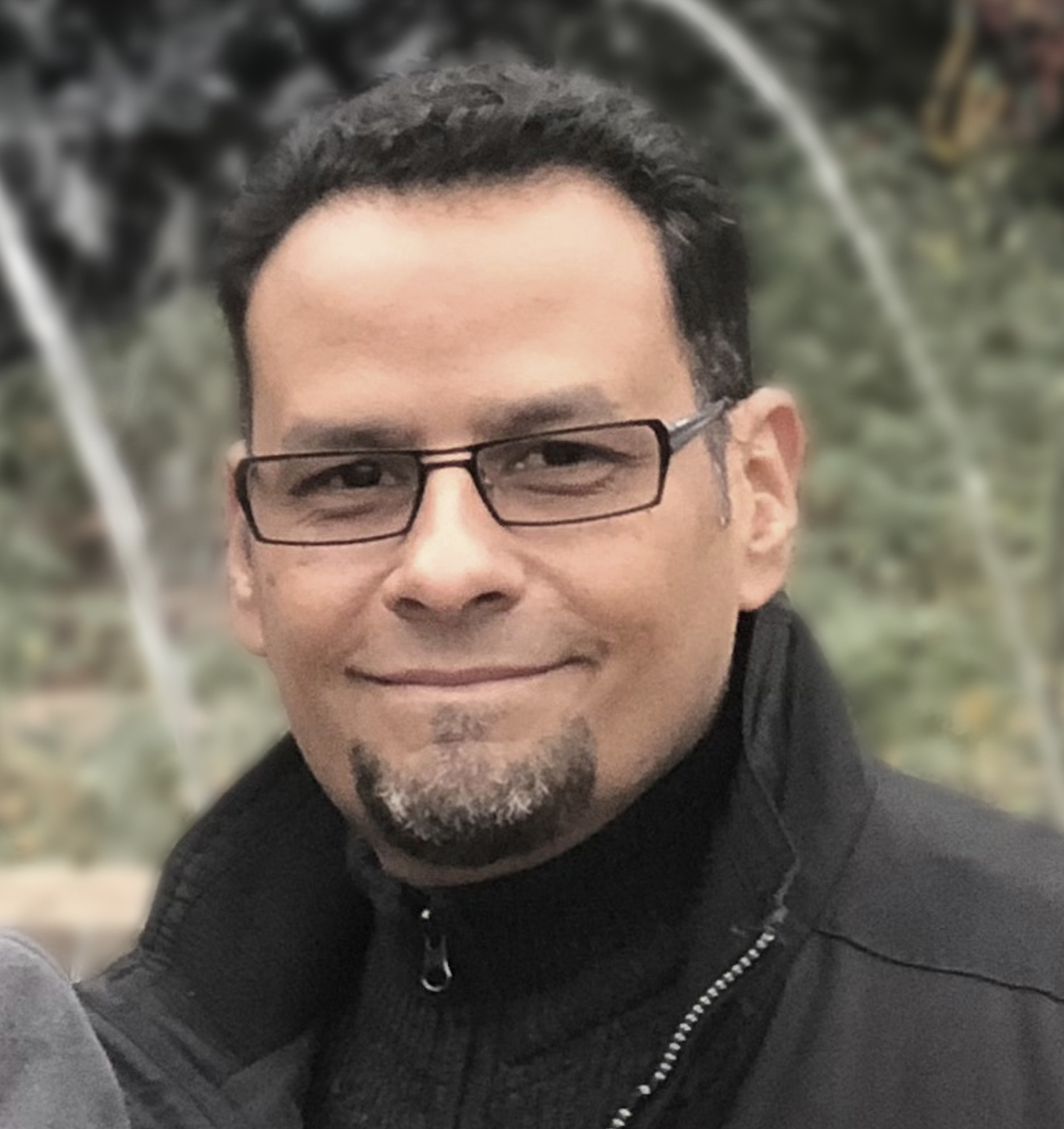 ---
---
Luis Lopez is a Graphic Artist with over 30 years of experience in for-profit and non-profit design. Luis has designed for many of America's major theme parks such as Disney, Six Flags and Sea World. He is currently designing art for several Minor League Baseball teams, including the Tennessee Smokies, Chattanooga Lookouts, the Charlotte Knights and more.
Luis' passion for art combined with his love for the sport of baseball is why he has served on the Mordecai Brown Foundation Advisory Council since its inception. He lends his talent by creating the classic and traditional style that the foundation embodies.
Luis Lopez is a native of Brooklyn, New York and has resided in Pensacola Florida or the past 25 years. He is married with two children and is the Custom Art Director for Redletter9/Go Teez Clothing Company.
---
---
---
---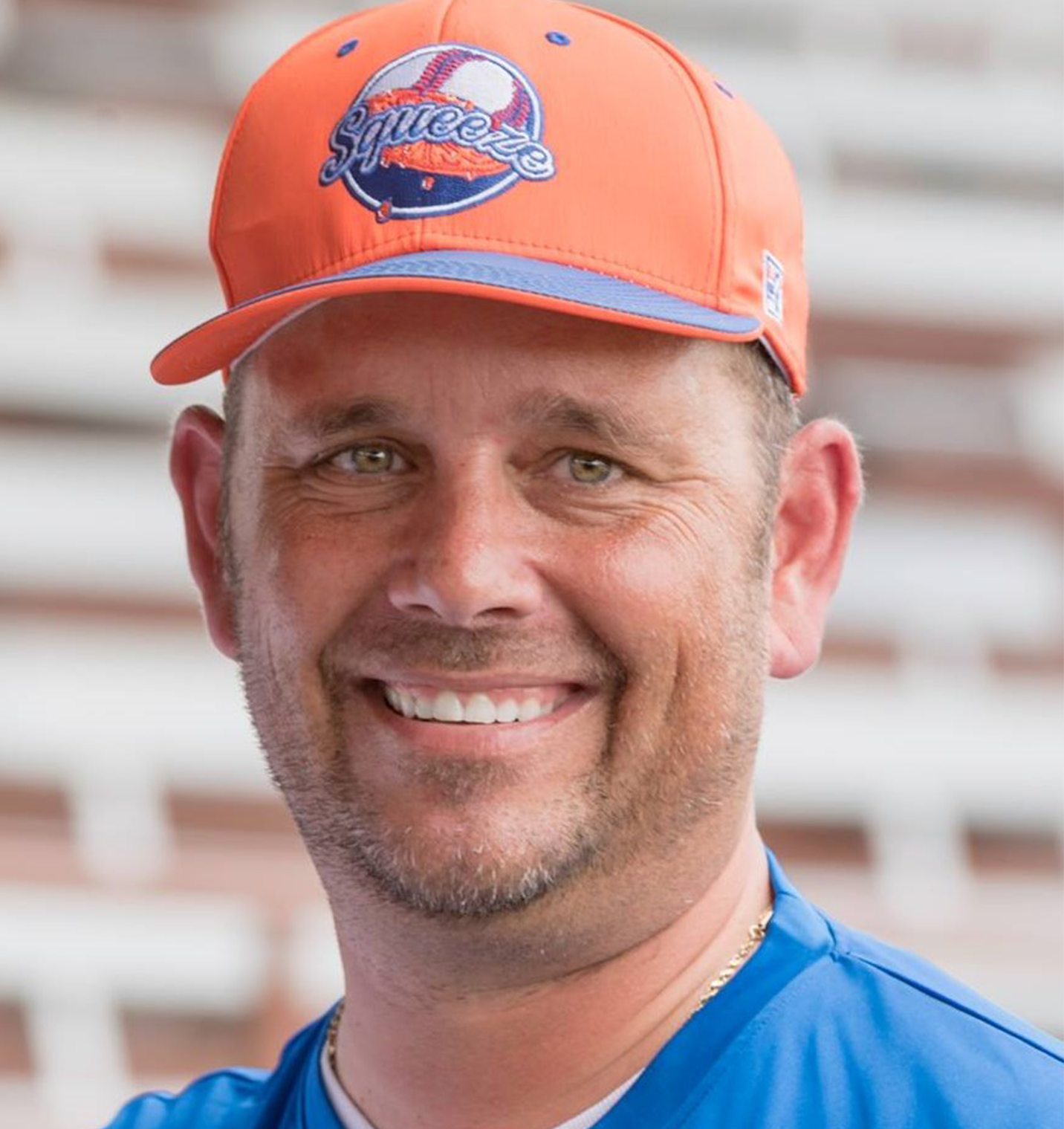 ---
---
Adam Bates is originally from Altamonte Springs, Florida, where as a kid he became a life-long Atlanta Braves Fan and baseball card collector. Adam has officiated as an umpire in youth, High School, and College Baseball since 1994. Adam attended Auburn University, where he also worked for the university's baseball team from 1996 to 1999.
Adam is the co-owner of American Sports Officials (ASO) in Winter Garden, Florida, which provides baseball umpires for all levels of games played throughout Central Florida. ASO also employs officials for numerous other sports.
Bates is the General Manager of the Winter Garden Squeeze, a team within the Florida Collegiate Summer League. Adam is involved in all aspects of baseball within his local community along with his wife Shea and their three children.
---
---
---
---
---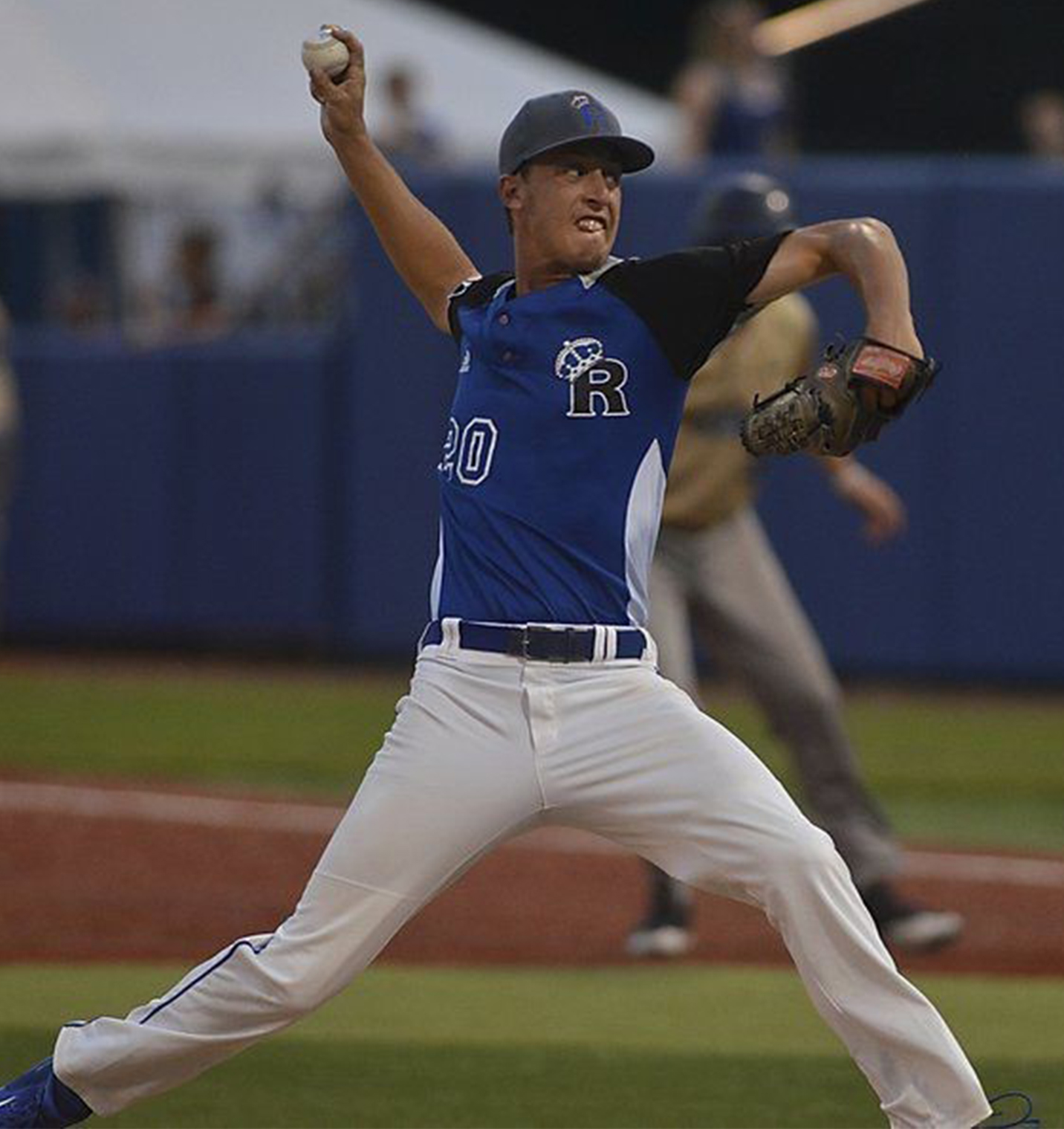 Adam Polansky is a native of Orlando, Florida and graduated from Dr. Phillips High School in 2014. While at Dr. Phillips High School, Adam became passionate about youth centered community service events. He volunteered with the Little League Challenger Division and offered his own personal experiences in baseball as a player buddy, helping children to learn the basics of the game.
Following high school, Adam attended and played baseball at the University of North Florida in Jacksonville, Florida. Adam pitched for UNF's baseball team, appearing in 13 games with 7 starts during his senior year. Adam graduated with a Bachelor's degree in Sport Management in 2018, making the Atlantic Sun Honor Roll in 2015-2016 and 2017-2018, along with the Dean's List in 2018.
During his collegiate summer baseball seasons, Adam played for the Winter Park Diamond Dawgs of the Florida Collegiate Summer League in 2015 and the Terre Haute REX of the Prospect League from 2016-2018. Adam also served as front office staff for the REX.
---
---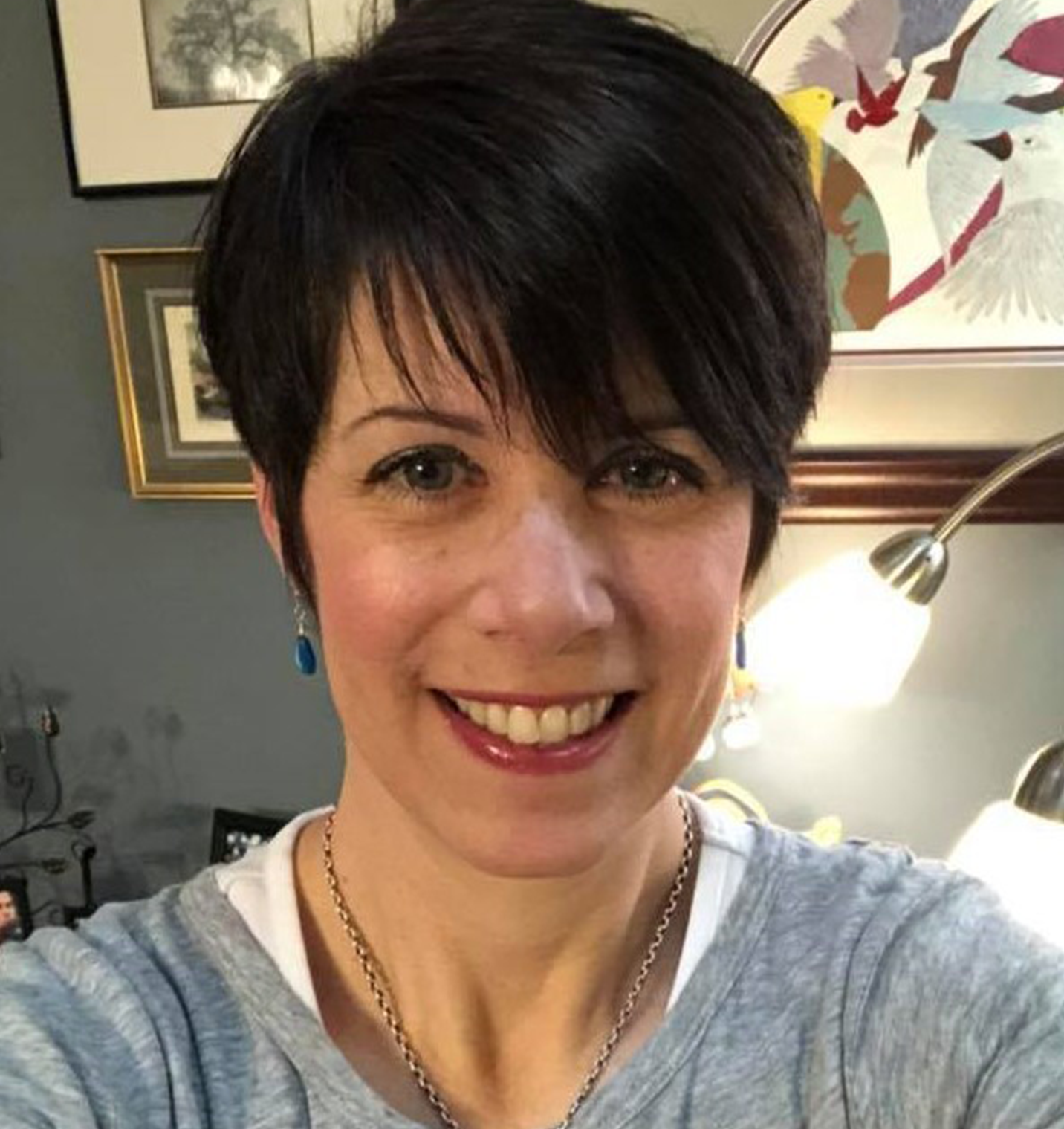 ---
Tina Burrows philanthropy background includes working for the American Red Cross National Headquarters, as well as fundraising for both institutional and economic building projects. Tina is originally from Dublin, Ohio and is a true "baseball mom" and baseball enthusiast. Tina is a project manager is Raleigh, North Carolina, where she also resides with her husband Jim and their two children.
---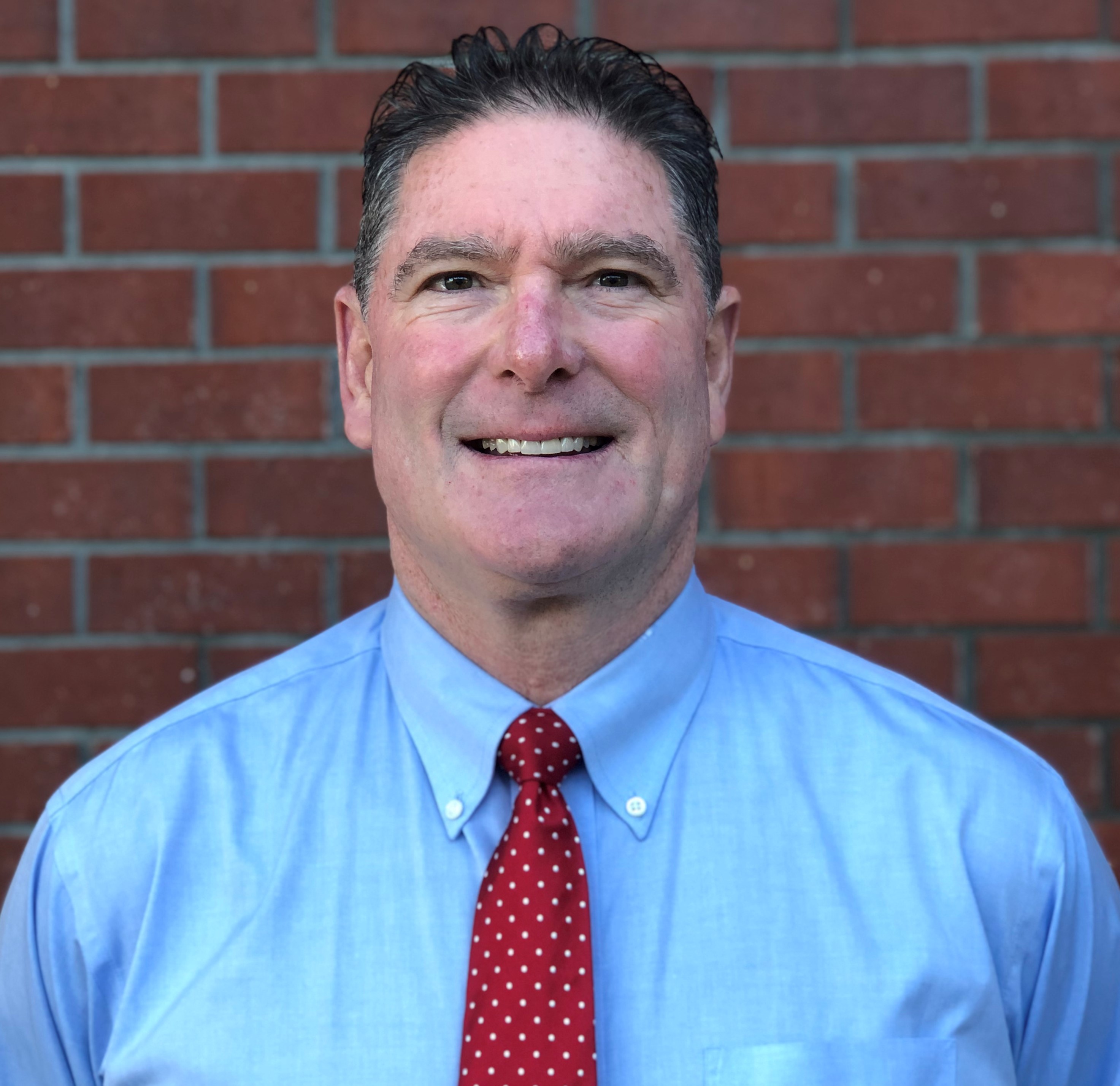 ---
Mike Jacobs is a retired Naval Medical Officer. During a 30-year Naval career, Dr. Jacobs served as USS ABRAHAM LINCOLN (CVN-72) Carrier Strike Senior Medical Officer, a Flight Surgeon for Marine Corps AH-1 Super Cobra and F/A-18 squadrons, and Team Physician for the U.S. Naval Academy football and baseball teams.
Born and raised in Southern California, Dr. Jacobs graduated from Harvard University where he was a 3-year starter and Honorable Mention All-Ivy League defensive back. He received his medical degree from the F. Edward Hebert School of Medicine of the Uniformed Services University in Bethesda, Maryland; the medical school affiliated with the National Institutes of Health. He completed a Surgery Internship as well as residencies in Family Medicine and Aerospace Medicine, in addition to completing a Masters Degree in Public Health.
Dr. Jacobs is currently a Staff Physician for the Gulf Coast Veterans Health Care System in Pensacola, Florida. His wife, Susan, and their daughters Sarah and Michaela, support lovingly a passionate interest in baseball.
---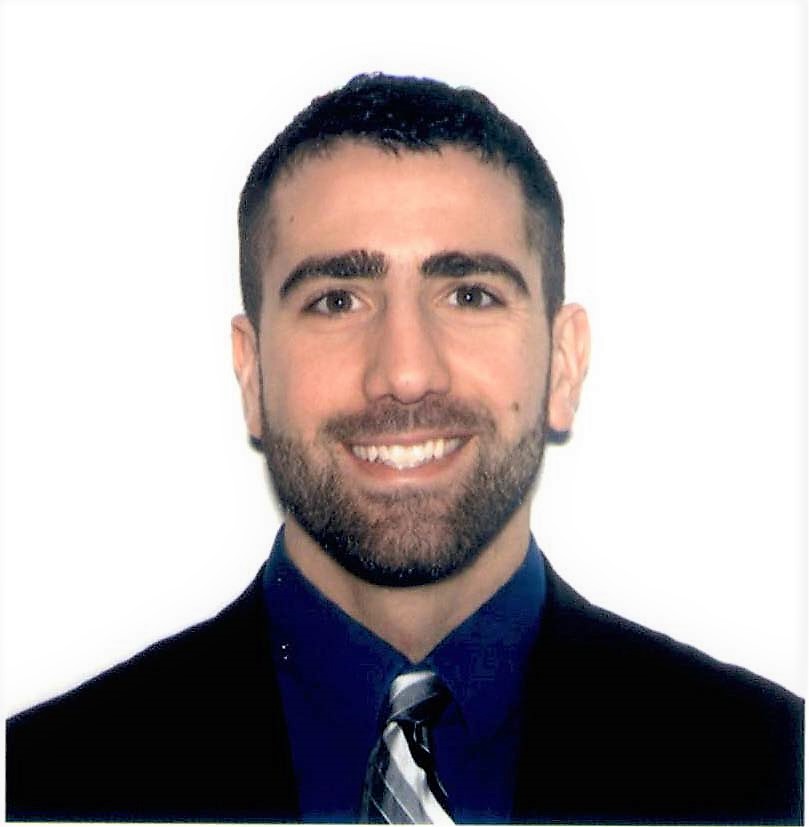 ---
Nick Crooks is a Certified Public Accountant and owner of Crooks & Associates, P.L.L.C., focusing on complex taxation, business consulting, and business valuations. Nick has significant expertise in business entity taxation including multi-state activity, individual taxation, foreign matter, cost segregations for real property transactions, and financial markets analysis.
Nick serves as the Director of Finance for Children of Destiny Nicaragua. He also enjoys serving in the mission field internationally. Nick graduated Summa Cum Laude from Eastern Washington University with degrees in both Professional Accounting and Finance while minoring in Economics. In his free time, Nick enjoys traveling, hiking and spending time with family.
---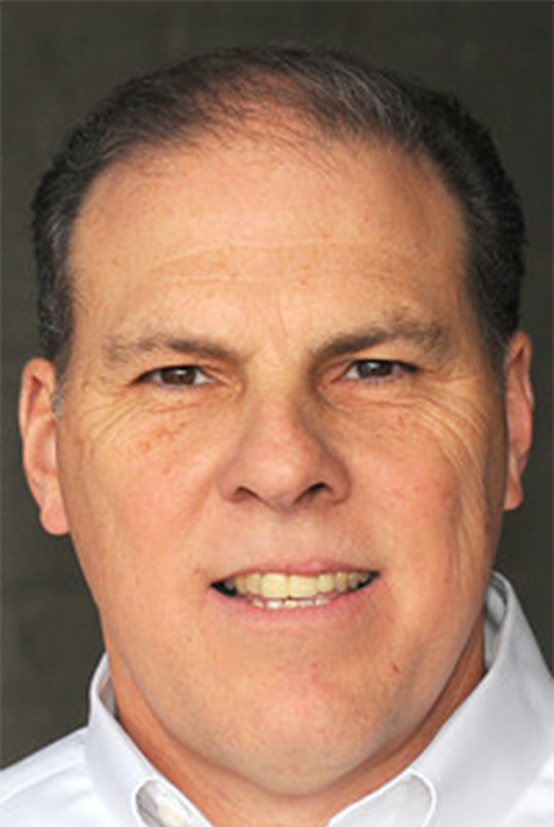 ---
Bruse Rosselli is part owner and GM of Terre Haute REX of the Prospect League. The Prospect League is collegiate wood bat summer league, consisting of twelve teams located in five Midwest states. Under Rosselli's direction the REX have won two Prospect League Championships in 2015 and 2018. Bruce has also served as the president of the Prospect League since 2016.
Bruce holds a Bachelors of Business Management from Indiana Wesleyan University / Indiana State University. He served as the Director of Parks and Recreation for the City of Terre Haute Indiana from 2012 to 2013. Bruce Rosselli's business management experience is extensive including over thirty years with Eli Lilly and Co. as a member of the Board of Directors, International Public Relations, and Human Resources.
Bruce has also owned and operated Rosselli's Italian Restaurant and currently owns and presides over AllSportsSpeed.com, a speed training program for amatuer and professional athletes of all sports, specifically NFL, MLB and collegiate players.
Beyond his experience and expertise in business and sports management, Bruce Rosselli was a fourteen time national team member of the United States Bobsled Team from 1985 to 2002. Bruce represented the United States in numerous international competitions in Canada and throughout Europe, competing in the European World Cup and Europa Cup Circuits, along with five Olympic Trials.
During his tenure with the U.S. Bobsled Team, Bruce was a three-time National Champion Driver in 1990, 1992, and 1996. He held the World Record on two tracks in Lake Placid and Salt Lake City for 4-man bobsled, ranked second U.S. Driver in the 1996 World Championship team.
Bruce was Olympic Head Bobsled Coach for Team Armenia in 2002, Olympic Head Coach for Team Brazil, men and women's teams in 2006, and selected to represent all bobsled athletes for the United States Olympic Committee.
In 1994 Bruce Rosselli received the Sagamore of the Wabash-Indiana Governor's Award for sportsmanship during the Olympics and his service to the Just Say No To Drugs national campaign. The Sagamore is the highest honor bestowed to a Hoosier.