Licensing Opportunities
For decades companies have bolstered their advertising by linking their products and services to the name and likeness of Mordecai Brown. In recent years companies such as Sony, Panini America, Topps, and Upper Deck have benefited through their relationship with the Mordecai Brown Legacy Foundation. Now Mordecai "Three Finger" Brown can be used to increase your company's brand awareness, optimize traffic and generate sales for your company's products and services.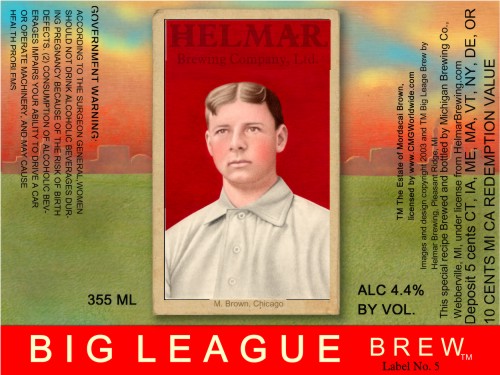 To initiate licensing proposals and expedite your review process, please submit the following information:
A description of the product or service to be potentially connected to Mordecai Brown
Total number of units expected to manufacture or frequency of service
An executive marketing plan
Proposed minimum compensation guarantee and licensing term
A prototype image or sample of your product submitted electronically
Each inquiry is carefully reviewed by the Mordecai Brown Legacy Foundation and the Luminary Group. Not all products and businesses may fit the message and purposes of Mordecai Brown and the Mordecai Brown Legacy Foundation. Criteria for acceptance may include (but are not limited to) audience demographics, business content and design, and the likelihood of success in the marketplace.